The M26 Pershing was a heavy tank/medium tank of the United States Army. The tank was named after General of the Armies John J. Pershing, who led the American Expeditionary Force in Europe in World War I. It was used in the last months of World War II during the Invasion of Germany and extensively during the Korean War.
1013 Pieces + 6 Minifigures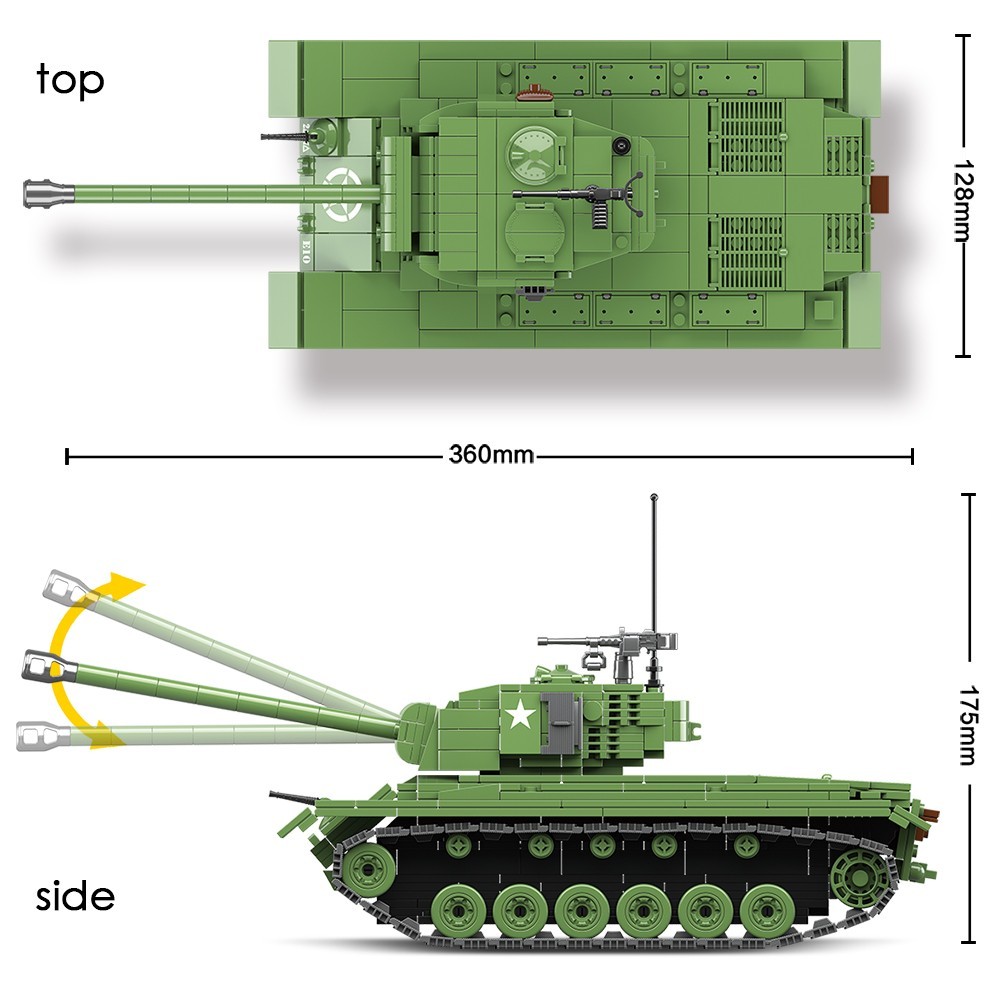 EVERY PRODUCT COMES WITH INSTRUCTIONS AND INCLUDES ALL PARTS
You will receive your item with all original parts. The contents of the package always match the product's description. In the fairly unlikely event that some parts are missing, you will get a full refund. You will get your money back while being able to keep the item! Moreover, our customers usually get around 20 spare parts as a gift.
SHIPPING DETAILS
We deliver products both inside the United States and internationally:
US Domestic shipping: FREE.
Worldwide shipping: FREE.
Delivery time to addresses within the United States ranges from 20 to 35 days. Delivery time to international addresses might vary depending on the exact location.
COMPATIBILITY
All BrickArmyToys products are perfectly fit with LEGO elements and minifigures, all elements are designed and manufactured to the highest quality standards. Each BrickArmyToys element will fit into any brick set you already have!