Spirit, also known as MER-A (Mars Exploration Rover – A) or MER-2, is a Mars robotic rover, active from 2004 to 2010. Spirit was operational on Mars for 2208 sols or 3.3 Martian years (2249 days; 6 years, 77 days). It was one of two rovers of NASA's Mars Exploration Rover Mission managed by the Jet Propulsion Laboratory (JPL). Spirit landed successfully within the impact crater Gusev on Mars at 04:35 Ground UTC on January 4, 2004, three weeks before its twin, Opportunity (MER-B), which landed on the other side of the planet. Its name was chosen through a NASA-sponsored student essay competition. The rover got stuck in a "sand trap" in late 2009 at an angle that hampered recharging of its batteries; its last communication with Earth was on March 22, 2010.
The rover completed its planned 90-sol mission (slightly less than 92.5 Earth days). Aided by cleaning events that resulted in more energy from its solar panels, Spirit went on to function effectively over twenty times longer than NASA planners expected. Spirit also logged 7.73 km (4.8 mi) of driving instead of the planned 600 m (0.4 mi), allowing more extensive geological analysis of Martian rocks and planetary surface features. Initial scientific results from the first phase of the mission (the 90-sol prime mission) were published in a special issue of the journal Science.
771 Pieces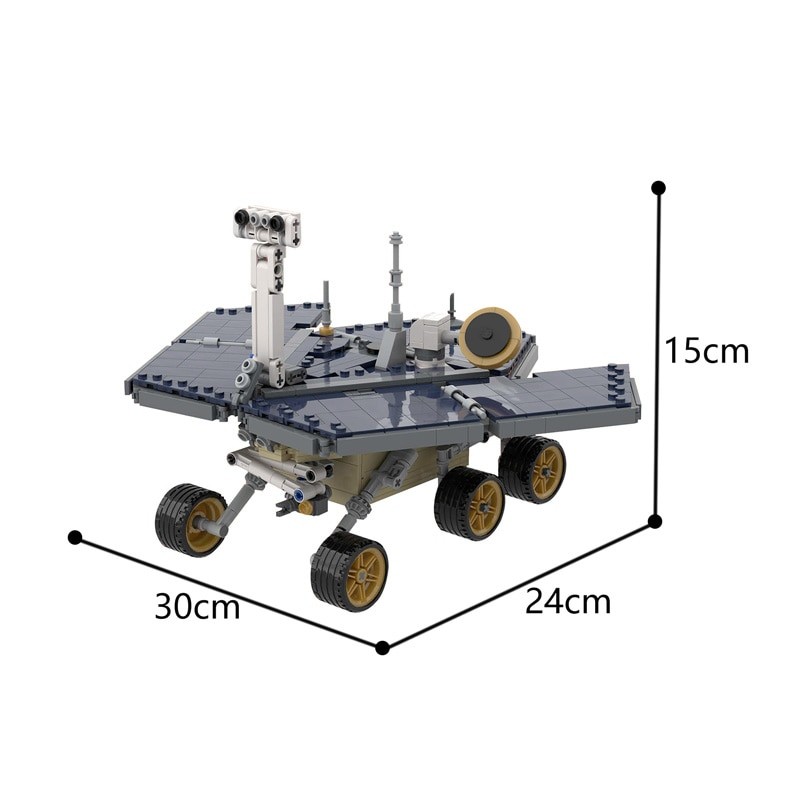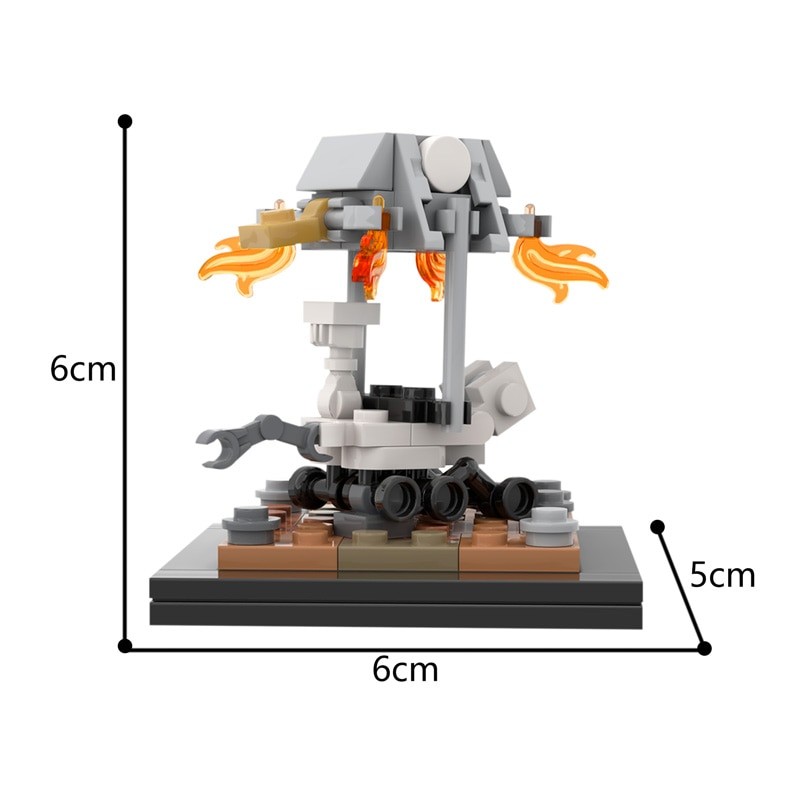 EVERY PRODUCT COMES WITH INSTRUCTIONS AND INCLUDES ALL PARTS
You will receive your item with all original parts. The contents of the package always match the product's description. In the fairly unlikely event that some parts are missing, you will get a full refund. You will get your money back while being able to keep the item! Moreover, our customers usually get around 20 spare parts as a gift.
SHIPPING DETAILS
We deliver products both inside the United States and internationally:
US Domestic shipping: FREE.
Worldwide shipping: FREE.
Delivery time to addresses within the United States ranges from 20 to 35 days. Delivery time to international addresses might vary depending on the exact location.
COMPATIBILITY
All BrickArmyToys products are perfectly fit with LEGO elements and minifigures, all elements are designed and manufactured to the highest quality standards. Each BrickArmyToys element will fit into any brick set you already have!