The KV-2 was first developed in 1939-1940 and in just two weeks, prototypes had already been produced. The first combat action that the KV-2 saw was in the Winter War against Finland. Here it proved semi effective, but early on problems had arisen. The 152mm howitzer packed a powerful punch against armored vehicles, but it was an impractical weapon that was more well suited for the anti-position role, but it proved quite ineffective at that as well. The size and horrible mobility did not serve it well on the battlefield. Its huge silhouette made it easy pickings for German anti-tank guns. One slightly amusing problem with the KV-2 was that the gun could not fire in every direction due to the fact that the recoil could jam or completely destroy the turret ring.
818 Pieces + 3 Minifigures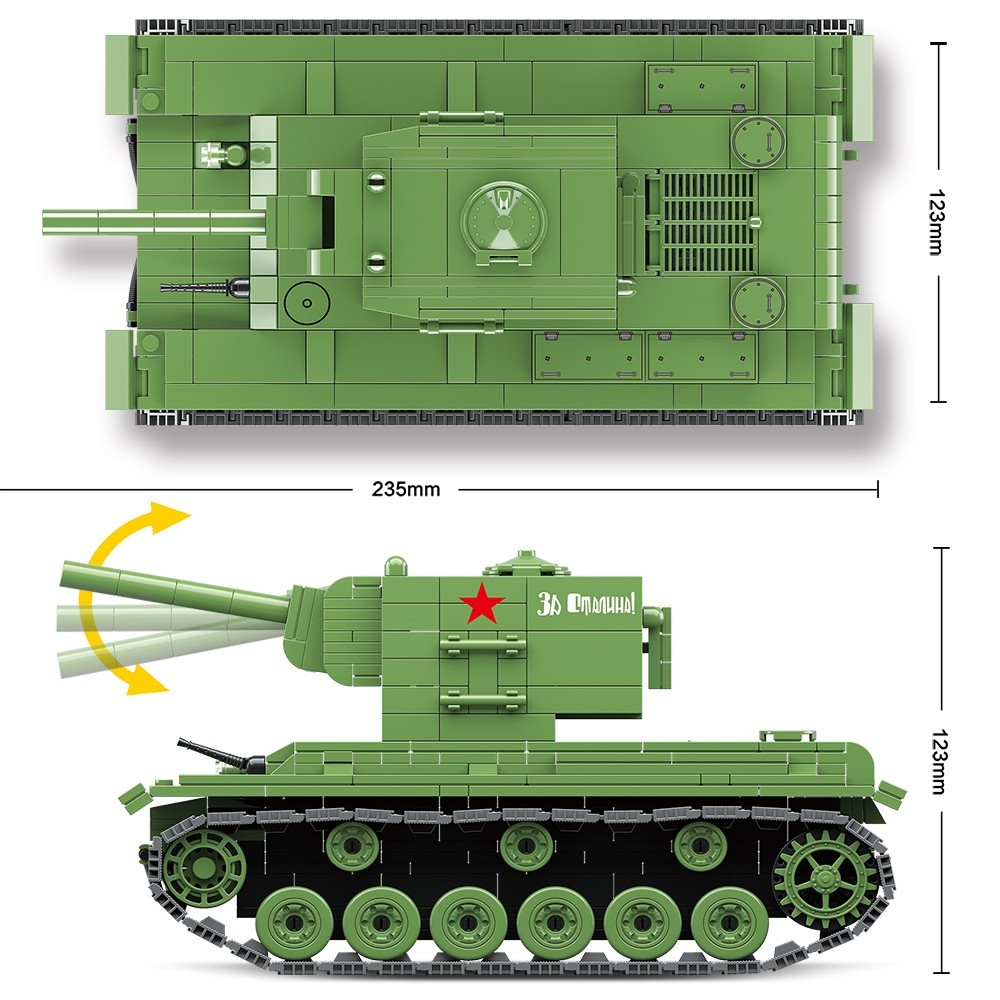 EVERY PRODUCT COMES WITH INSTRUCTIONS AND INCLUDES ALL PARTS
You will receive your item with all original parts. The contents of the package always match the product's description. In the fairly unlikely event that some parts are missing, you will get a full refund. You will get your money back while being able to keep the item! Moreover, our customers usually get around 20 spare parts as a gift.
SHIPPING DETAILS
We deliver products both inside the United States and internationally:
US Domestic shipping: FREE.
Worldwide shipping: FREE.
Delivery time to addresses within the United States ranges from 20 to 35 days. Delivery time to international addresses might vary depending on the exact location.
COMPATIBILITY
All BrickArmyToys products are perfectly fit with LEGO elements and minifigures, all elements are designed and manufactured to the highest quality standards. Each BrickArmyToys element will fit into any brick set you already have!