RMS Titanic was a British passenger liner, operated by the White Star Line, which sank in the North Atlantic Ocean on 15 April 1912 after striking an iceberg during her maiden voyage from Southampton, UK, to New York City. Of the estimated 2,224 passengers and crew aboard, more than 1,500 died, making it the deadliest sinking of a single ship up to that time. It remains the deadliest peacetime sinking of a superliner or cruise ship. The disaster drew public attention, provided foundational material for the disaster film genre, and has inspired many artistic works.
1860 Pieces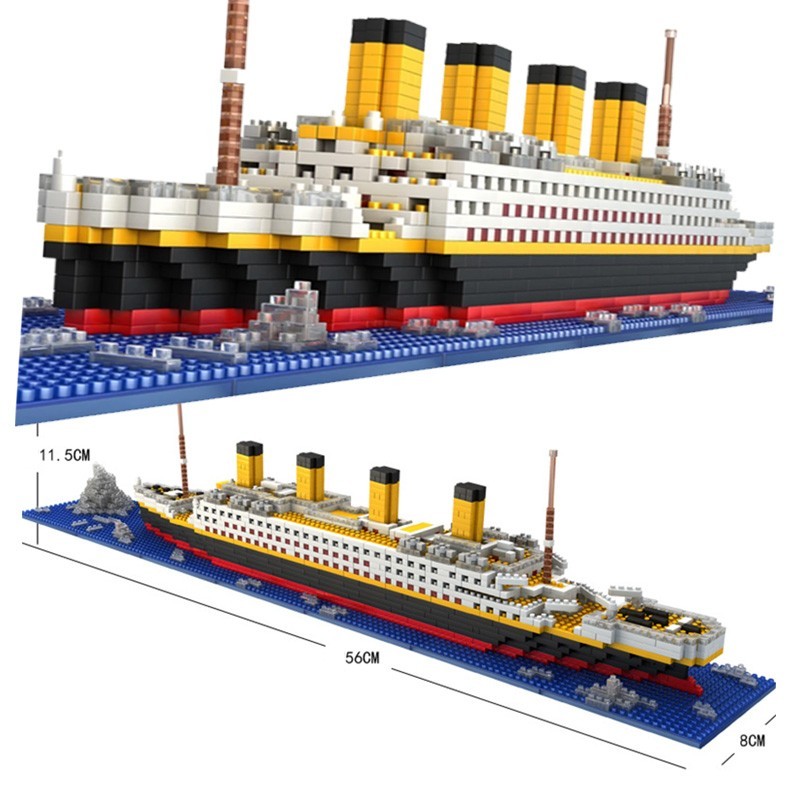 EVERY PRODUCT COMES WITH INSTRUCTIONS AND INCLUDES ALL PARTS
You will receive your item with all original parts. The contents of the package always match the product's description. In the fairly unlikely event that some parts are missing, you will get a full refund. You will get your money back while being able to keep the item! Moreover, our customers usually get around 20 spare parts as a gift.
SHIPPING DETAILS
We deliver products both inside the United States and internationally:
US Domestic shipping: FREE.
Worldwide shipping: FREE.
Delivery time to addresses within the United States ranges from 20 to 35 days. Delivery time to international addresses might vary depending on the exact location.
COMPATIBILITY
All BrickArmyToys products are perfectly fit with LEGO elements and minifigures, all elements are designed and manufactured to the highest quality standards. Each BrickArmyToys element will fit into any brick set you already have!